Stay in our nice ground floor apartment of 80 sqm with a large sun-drenched terrace (at 50 sqm) and with direct access to the pool right outside. The house is surrounded by a lush garden in a quiet area and is just a three minute walk away from the Burriana beach which is lined with cozy dining.
Newly renovated open kitchen, two bedrooms and two toilets and sofa bed in the living room. Private parking, good wifi, Sonos speakers, Apple TV and Xbox are available. Cleaning, towels and bed linen are included in the price.
See more info below.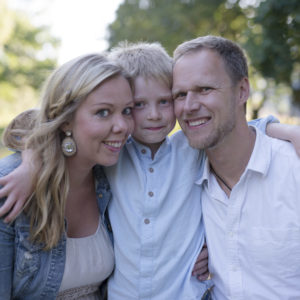 Sofie, Vincent and Mikael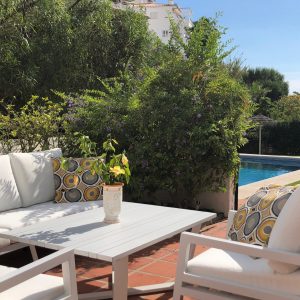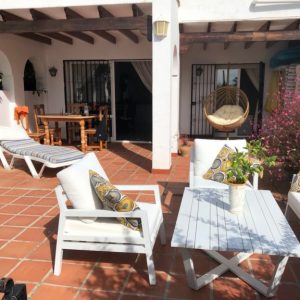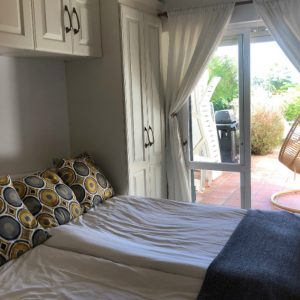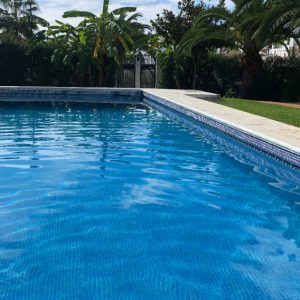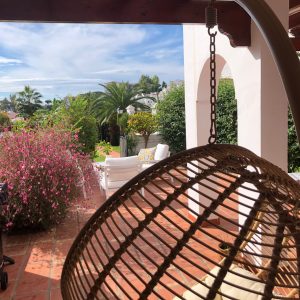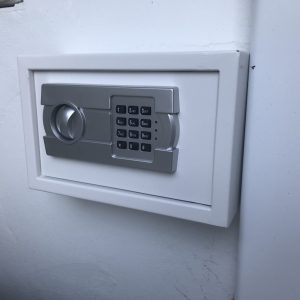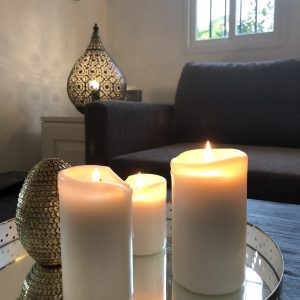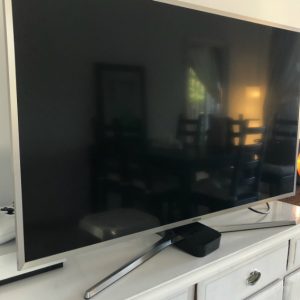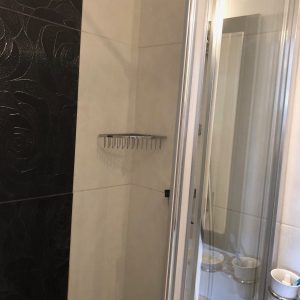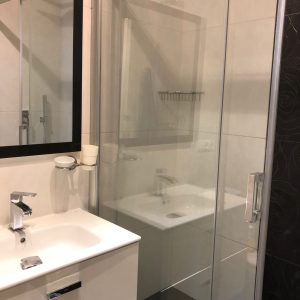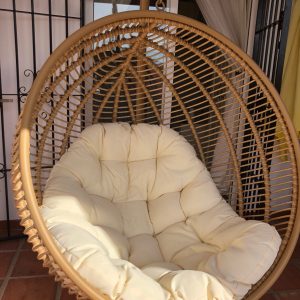 | | | |
| --- | --- | --- |
| 1 apr. – 30 apr. 2019 | 1 week | 6 000 kr |
| 1 maj. – 31 maj. 2019 | 1 week | 7 500 kr |
| 1 jun. – 31 aug. 2019 | 1 week | 10 000 kr |
| 1 sep. – 30 sep. 2019 | 1 week | 7 500 kr |
| 1 oct. – 31 oct. 2019 | 1 week | 6 000 kr |
| 1 nov. – 31 mar. 2020 | 1 week | 5 000 kr |
The picturesque coastal town of Nerja is located 56 km east of Malaga Airport. Nerja has a micro climate with its 320 days of sunshine which, thanks to the mountains around it, is said to be Europe's best. Nerja offers the perfect holiday combination – beautiful landscapes and beaches, excellent Andalusian gastronomy and a great selection of leisure activities.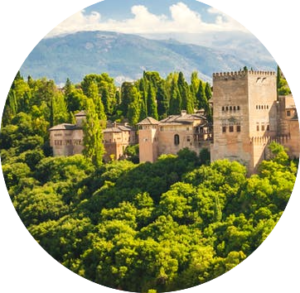 The old town's narrow alleys, with the typically Spanish whitewashed houses, are on the day a trading place. The shops, small holes in the wall, sell products from Nerja – olive oil, honey, tissues, silverware and painted ceramics. Nerja has a huge selection of restaurants, here everything from Andalusian bodegas for very good international cuisine
A perfect activity for the whole family of children. Wear solid shoes that can withstand getting wet and then walk up the stream with water to the ankles. Cool off along the road in the the natural pools formed and then enjoy a bath in the waterfall at the top. Expect it to take 4-5 hours back and forth. Bring water and coffee!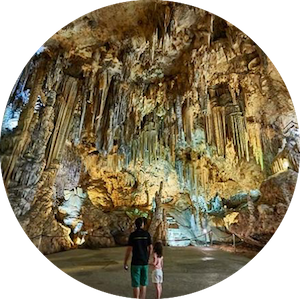 The most spectacular attraction in Nerja, a gigantic cave system including the world's largest stalactite. The caves are Spain's third most visited tourist destination and here you can see paintings of animals and people in the mountain that are 20,000 years old. The caves were discovered as late as 1959 by five boys who were on bat hunting. Bring proper shoes as it can be slippery along the way!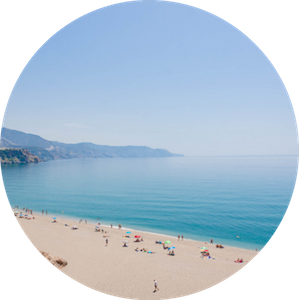 Burriana beach is by far the largest and most popular beach in Nerja with its 800 meters length and 40 meters width boasting the award: "European Blue flag award for safe swimming". There are plenty of restaurants and cafes easily accessible immediately on the promenade and there you eat Nerja's best Paella and good fish dishes.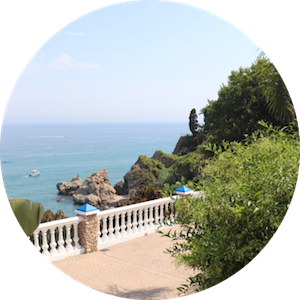 This is undoubtedly one of Nerja's most iconic landmarks and an important symbol of the city. The balcony was originally built on a former fortress and the guns here served as protection against pirates and Englishmen. The closer you get to the high season, the more activities take place here, concerts and plays are often performed here in the heart of Nerja. There are plenty of cafés, bars and restaurants nearby.
With over 300 days of sunshine a year, the 30-mile-long sun coast from Nerja to the east to Manilva in the west attracts sun-thirsty tourists for many years. It is easy to understand the popularity: excellent varied accommodations, nice sun and bathing opportunities, very large, varied and good restaurant offerings, genuine Andalusian charm in interaction with modern and international atmosphere. The Costa del Sol is not just sun, bath and nightlife. Within easy reach of the excursion bus or rental car, a very solid and interesting excursion offer is offered. Major cities of Málaga and Seville, beautiful Granada with the last resort of the Alhambra – one of Europe's premier attractions, Gibraltar or perhaps even skiing in the Sierra Nevada where there are 120 pistes (1 / 12-1 / 5) only 1.5 hours drive from Nerja.
Vagabond lists the 25 best destinations in 2017. Nerja comes as no 17!